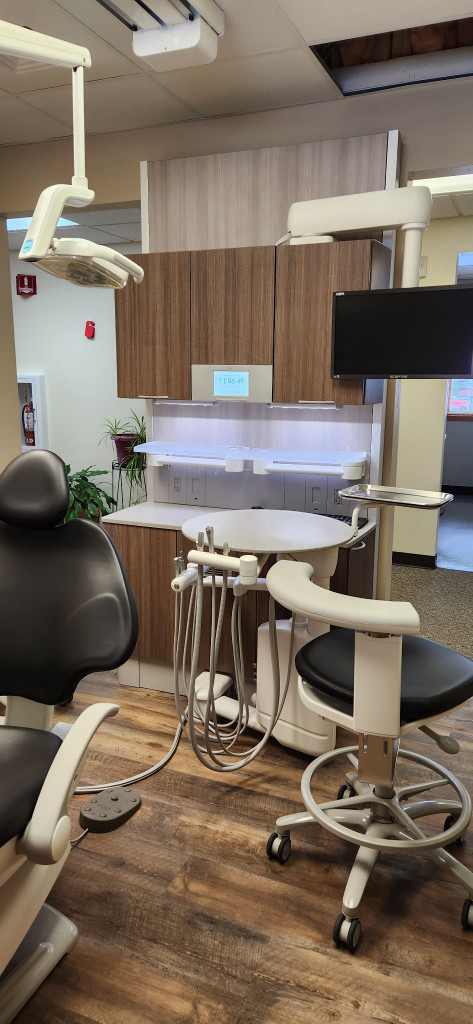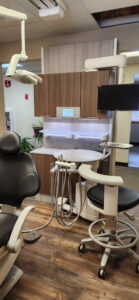 Lakewood, Wisconsin – The Leon H. and Clymene Bond Foundation, Inc. generously donated $48,998 toward NorthLakes Community Clinic's recent purchase and installation of $115,403 in new dental equipment at the Lakewood Clinic.  Installed in mid-February, the equipment has allowed the FQHC to update two doctor operatories and one hygiene operatory. Equipment secured through the Leon H. and Clymene Bond Foundation, Inc. includes dental chairs, three dental X-ray units, three dentists' stools, and two assistants' stools.  Lakewood Clinic Manager, Mary Kay Tallier, states that the "upgraded equipment will assist with efficiency and patient care" and she notes that "there is already a noticeable boost in staff morale, with comments of appreciation coming from not only patients but staff as well. Thank you Bond Foundation for your contribution towards helping us invest in addressing the dental needs of the region!"
This update is part of an ongoing effort to update all dental equipment at the Lakewood Clinic in hopes to attract new dentists to Lakewood to address the dental shortage in the area. NorthLakes has been actively recruiting Dentists for the past several years.  To learn more about available job opportunities at the clinic in Lakewood and NorthLakes, please visit: https://nlccwi.org/careers/current-openings/.
The Lakewood Clinic also provides Medical, Chiropractic, and Behavioral Health services along with Patient Supports. Learn more about the services available at the Lakewood Clinic by visiting: https://nlccwi.org/locations/lakewood/.