We are here for everyone and accept those with private insurance, BadgerCare, or those with no insurance. We also have a sliding fee scale for patients who qualify.
Part of our mission at NorthLakes is to help reduce barriers to wellness. That is why our School-Based Behavioral Health and Dental Outreach programs exist. NorthLakes understands that it can be hard to get the care you need, so we bring the care to you. 
School-Based Behavioral Health
Our School-Based Behavioral Health program ensures that students are provided with the mental health care they need during the most convenient time based on their course schedule. We are active in 20 school districts across 10 counties in northern Wisconsin.
There are many benefits experienced by those in School-Based Behavioral Health which include:
• Improved access to consistent services and treatment
• Ability to remain productive in academics and improve school performance
• Immediate opportunity to apply newly learned skills
• Reduced travel time and cost to and from appointments
• Improved ability for parents/guardians to remain at work and earn income
• Diminished missed appointments for therapy

To refer a student, please call 888.834.4551 to connect to your closest clinic, or speak to a guidance counselor at the school and request the service. You can also fill out the Referral Form and submit that through the mail to your nearest clinic.
Dental Outreach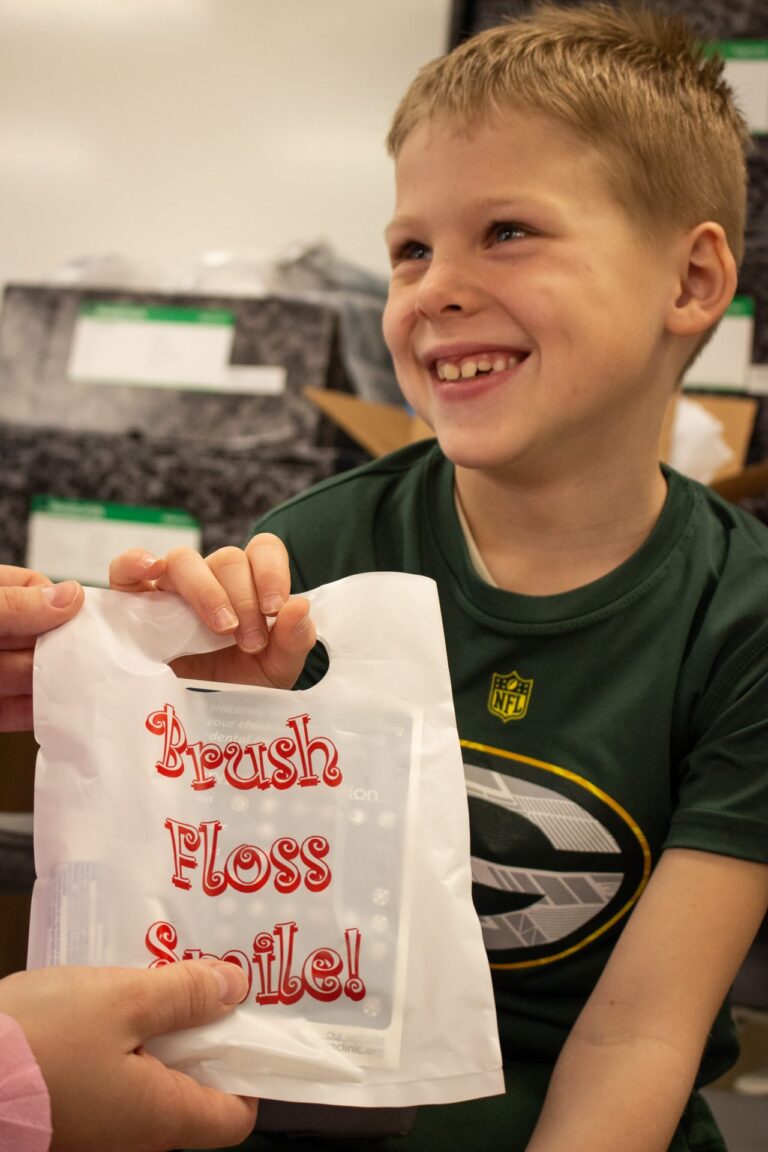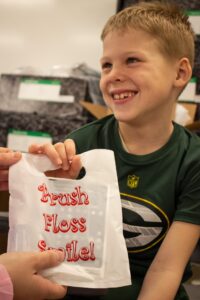 Our Dental Outreach programs operate across northern Wisconsin and bring preventative dental care right to where people are, helping to reduce barriers to wellness.
Dental Outreach provides services to:

• 296 schools across 86 districts in 25 counties
• 13 county WIC offices
• 29 day-care centers
• 4 skilled nursing facilities 
Our school-based dental outreach program operates within schools so students can have easier access to dental care. It is also the largest Seal-A-Smile outreach in the state of Wisconsin. The program offers treatment for students that includes oral health education and dental supplies, oral health assessment by a licensed dental professional (Dental Hygienist or Dentist), fluoride varnish applications, and dental sealants.
Every child is eligible for the program regardless of insurance and a report will be sent home after each visit listing what services were provided. If decay is suspected a referral will be sent home with information stating what was found. 
If you wish to complete your child's Dental Outreach Permission Form online, please go here. Once you have completed the Online Consent, it will automatically send to our Dental Outreach coordinator.

If you have any questions, please contact us by calling (715) 934-0100 or emailing dentaloutreach@nlccwi.org

Our Dental Outreach program is Mobile Dentistry Program #27-115.