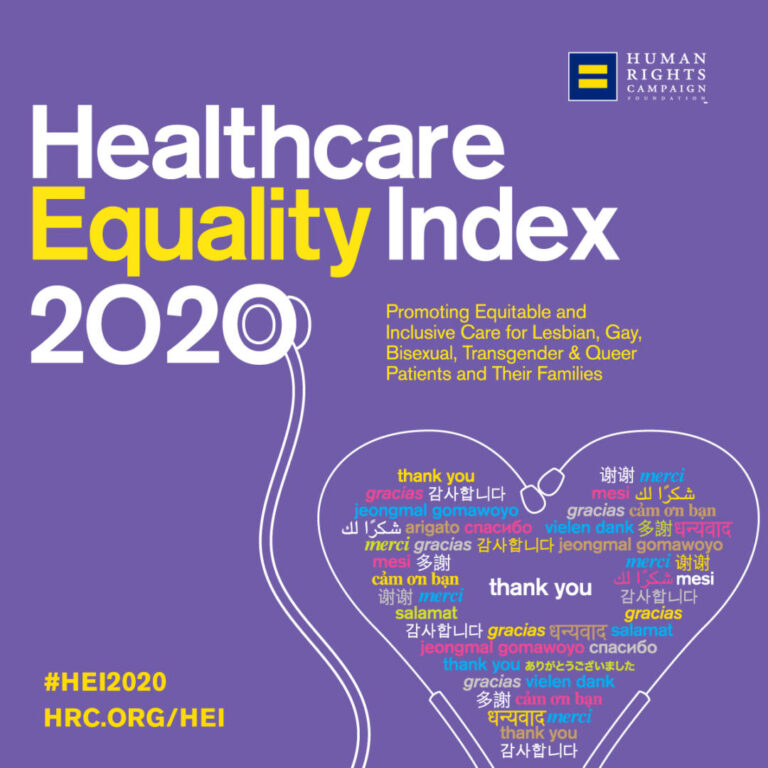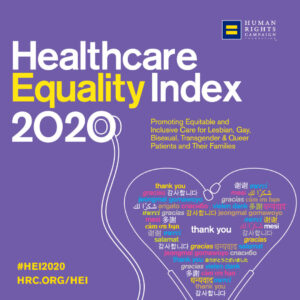 NorthLakes Community Clinic earns "LGBTQ Health Care Equality Top Performer" Designation in Human Rights Campaign Foundation's Healthcare Equality Index
Nationwide, in addition to 495 "LGBTQ Health Care Equality Leaders", 193 health care providers earned "Top Performer" designation in the Healthcare Equality Index
WASHINGTON — Today, NorthLakes Community Clinic announced their "LGBTQ Health Care Equality Top Performer" designation from the Human Rights Campaign Foundation (HRC). The designation was awarded in the 12th edition of HRC's Healthcare Equality Index (HEI), released on August 31, 2020. A record 765 health care facilities actively participated in the HEI 2020 survey. Of those included in the HEI, 193 earned an "LGBTQ Health Care Equality Top Performer" designation.
When learning of the news, NorthLakes CEO, Reba Rice said: "The mandate that Community Health Centers provide culturally competent health care to everyone, and especially to people who have experienced discrimination, is one that NorthLakes takes seriously. We have been working with the HRC for several years, and we are deeply grateful for their excellent resources to help us pursue that challenging goal. I am proud of our care teams and administrators who have earned this designation as a Top Performer; and humbled in the knowledge that we still have so much to learn and so far to go before everyone has equitable access to high quality, culturally informed care."
Every year, HRC recognizes the health care facilities that participate in the HEI for their dedication and commitment to LGBTQ inclusion. HRC also extends its deepest gratitude to these facilities for their courageous fight against COVID-19 and their commitment to addressing racism and injustice.
In the 2020 report, an impressive 495 facilities earned HRC's "LGBTQ Health Care Equality Leader" designation, receiving the maximum score in each section and earning an overall score of 100. Another 193 facilities earned the "Top Performer" designation for scoring from 80 to 95 points. With 90% of participating facilities scoring 80 points or more, health care facilities are demonstrating concretely that they are going beyond the basics when it comes to adopting policies and practices in LGBTQ care.
The Human Rights Campaign Foundation is the education arm of America's largest civil rights organization working to achieve equality for lesbian, gay, bisexual, transgender and queer people. HRC envisions a world where LGBTQ people are embraced as full members of society at home, at work and in every community.
###