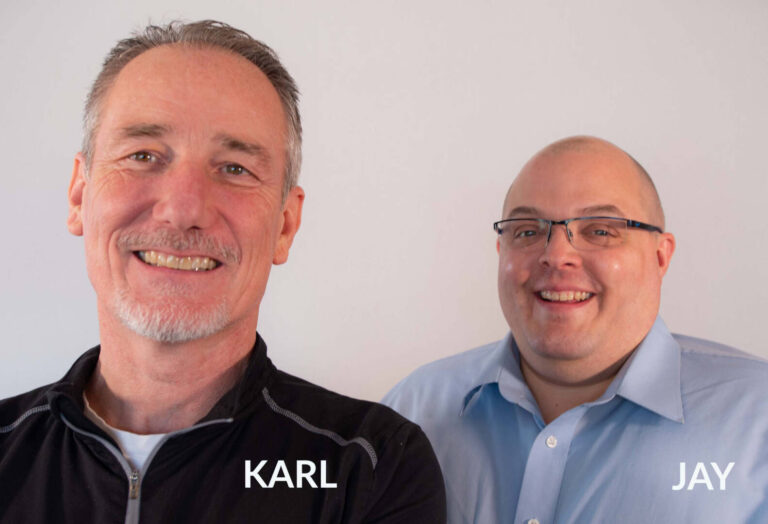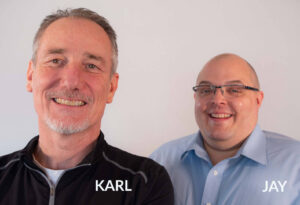 Cumberland, Wisconsin – NorthLakes Community Clinic is pleased to welcome Jay Jevne, PMHNP-BC, APNP, and Karl Ader, LPC, MS, to their roster of professionals providing care to the people in our service area. Both of them are doing so at NorthLakes newly opened clinic in Cumberland which had previously been part of Cumberland Healthcare
Behavioral Health Therapist Karl Ader earned a Bachelor of Science from University of Wisconsin – Stevens Point and a Master of Science in Counseling from University of Wisconsin – Stout. Karl talked about his approach to working with patients, "I tell my patients that 'I work for you', I'm here to help you and you let me know what you need or what you want and I'll say, 'here's what I can do or here's where I can help', and we formulate a plan and set some goals from there." In his free time Karl enjoys spending time outdoors; chopping wood, hiking, and throwing the frisbee for his dog.
Psychiatric Nurse Practitioner Jay Jevne has earned Bachelor of Science degrees from Brigham Young University in Provo Utah, and Clarkson College in Omaha, Nebraska and a Master of Science in Nursing from University of Nebraska Medical Center in Psychiatry and Mental Health Across the Lifespan, also in Omaha, Nebraska. Jay shared that, "The thing I love most about my career is working with individuals and helping them find what it is they want in life, what their goals are and helping them reach those goals." Away from providing care to people, Jay enjoys spending time with family and friends, following any BYU sports, fishing and hunting.
Learn more about both Jay and Karl and NorthLakes Community Clinic – Cumberland on NorthLakes website at https://nlccwi.org/locations/cumberland/, including how to schedule an appointment.