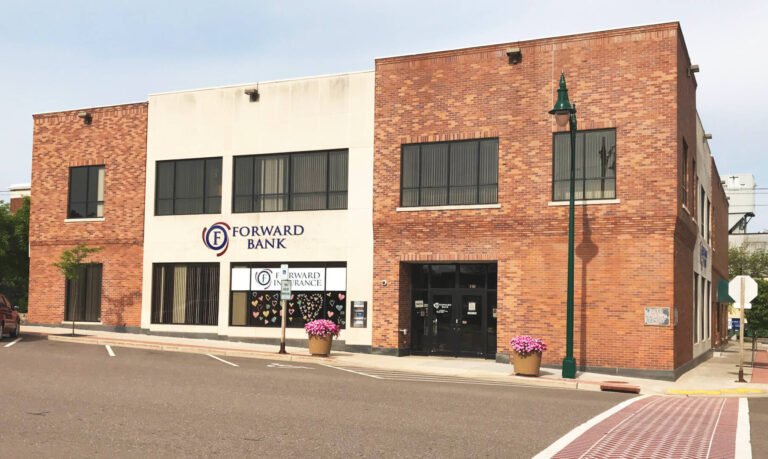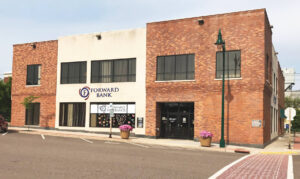 Park Falls, Wisconsin–NorthLakes Community Clinic is pleased to announce they have secured an agreement with Forward Bank to purchase the Park Falls branch at 110 2nd Avenue North.  The deal is expected to close next fall after Forward Bank completes construction of their new branch at 177 4th Ave S, Park Falls.
"We're excited about making this financial investment in downtown Park Falls," says NorthLakes' CEO Reba Rice. "This building allows us to immediately expand the number of services we are offering to residents in the Park Falls area while also allowing for future growth."
Currently, NorthLakes offers chiropractic services and has a Community Health Worker to connect individuals with community resources. Starting in December, NorthLakes will also begin offering behavioral health services both virtually and in-person.  Recruitment efforts are currently underway to expand chiropractic services with a third provider. 
"Our mission is to respond to the health needs of the communities we serve," Rice says. "We're engaged in discussion with a wide variety of partners in Park Falls to better understand what gaps people are experiencing within health care and to determine which of the community resources is best positioned to fill that gap. Our addition of behavioral health services is a direct result of those discussions. It's an honor to be an active, contributing member of this fantastic community."
Of the purchase, Forward Bank CEO Bill Sennholz says, "Health services are a key component to creating and maintaining the vitality of our community. The purchase of our facility by NorthLakes Community Clinic is an exciting and an important step in fostering a business and employee friendly environment that will drive growth for Park Falls in the future."
Initially the City of Park Falls had intended to purchase Forward Bank and move City Hall into it.  However, Mayor Michael Bablick says once he learned about the potential of NorthLakes moving to downtown and expanding services, it made more sense for the city to withdraw from purchasing the bank. This year, even with COVID-19,  Drs. Lore and Tim Wakefield and their team averaged over 30 appointments per day. Once the clinic is located on 2nd Avenue, this will bring more foot traffic to the downtown area.  This number will only climb as additional services are offered. This economic boost to the downtown area is yet another reason the city was happy to connect Forward Bank and NLCC .
"This is a win-win-win for the Park Falls community, Forward Bank and NorthLakes," he says. "I am very proud of the role the City played in facilitating this agreement. These services in mental health are desperately needed in all of northern Wisconsin. The added professionals and foot traffic in our downtown is an added benefit."