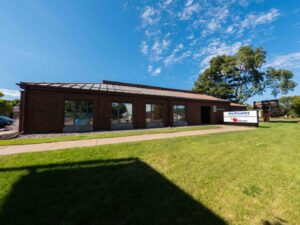 NorthLakes Community Clinic (NLCC) is excited to announce that starting this September they will be offering Behavioral Health services in Eau Claire. The expansion is in response to the growing need for mental health services in the Eau Claire area.
"Since coming to Eau Claire, we've been receiving calls weekly from community members asking if we provide therapy at our clinic," NLCC CEO Reba Rice said. "Our mission focuses on responding to the unmet needs of the communities we serve and in response, decided to add Behavioral Health to our Eau Claire practice. We've talked to many of our community partners and what we've heard loud and clear is that there just is not enough mental health services in the Eau Claire area. We hope to help fill the gaps."
Behavioral Health Therapist Chelsea Meagher joined the team in late August and is set to start seeing patients in September. A second therapist is slated to start in late September. 
As a Federally Qualified Health Center, NorthLakes accepts most insurances including Medicaid. A Sliding Fee Scale is also available for patients who qualify – oftentimes these individuals are under-insured or uninsured.
 In addition, NLCC offers Pediatric Dental services at their clinic located at 822 South Hastings Way in Eau Claire. The Behavioral Health space will be located directly across the hall from the current Pediatric Dental practice.  To learn more about NorthLakes, please visit nlccwi.org or call (715) 861-7901.