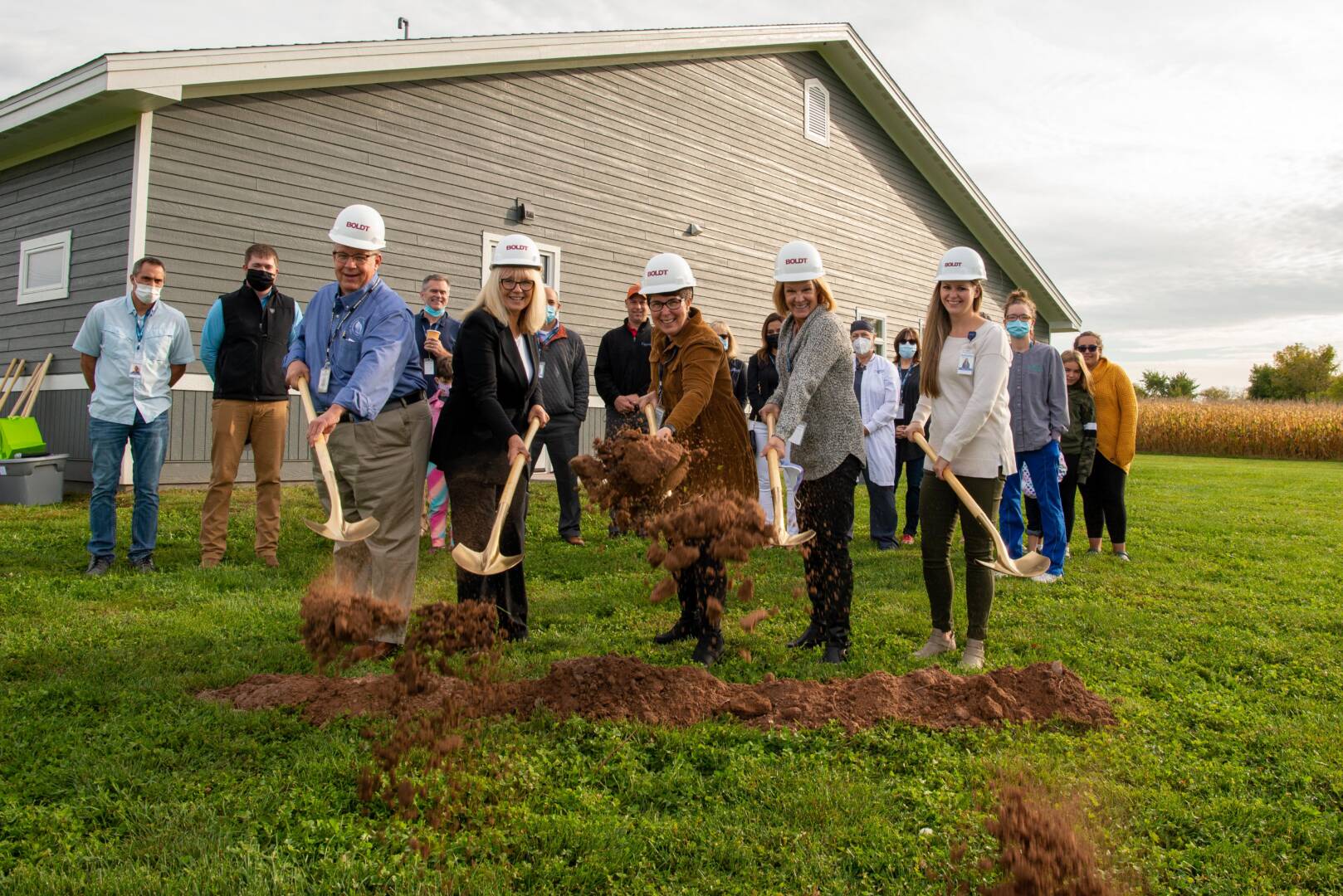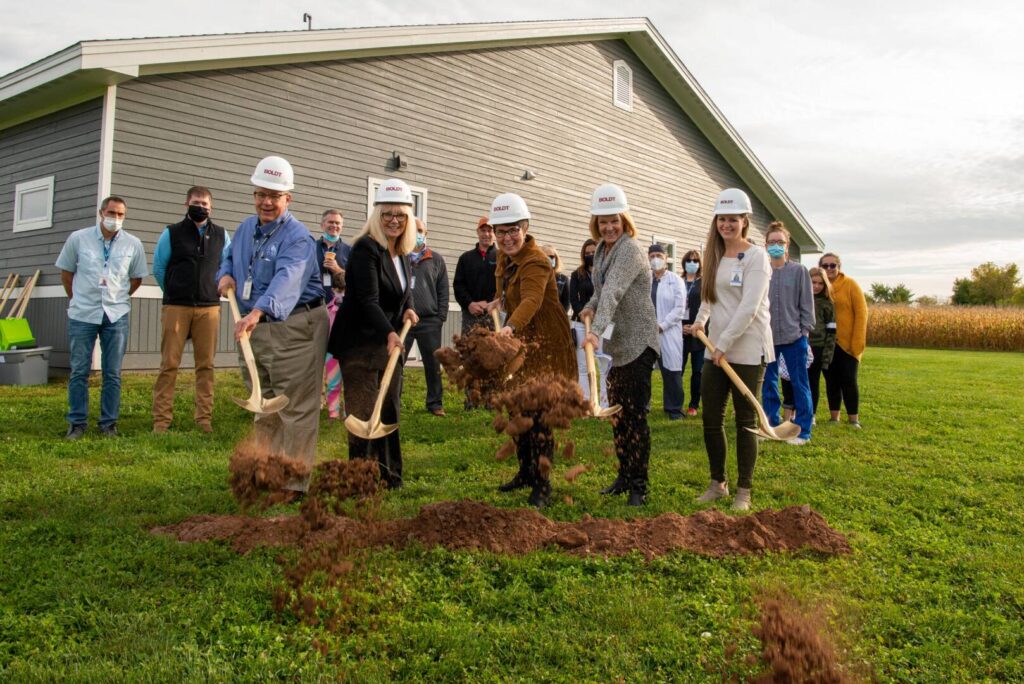 Turtle Lake, Wisconsin – Today marked an exciting time in NorthLakes' history as they broke ground on a 4,600 expansion in Turtle Lake. The move comes in response to meet the growing needs for healthcare in the region. The expansion will add 4,600 square feet of space which will help address the demand for services offered. The addition will create more clinical space for dental, behavioral health, recovery and chiropractic services, as well as for health and wellness support, and spaces to support the growing team providing care to the area. State Representatives Gae Magnafici and Dave Armstrong were on hand to help break ground.
NorthLakes joined the Turtle Lake Community in 2015, when they took on a small community focused dental practice that worked with medicaid patients. In 2018 NorthLakes expanded into its current building on Swede Avenue to be able to offer more services. Since then, encounters have doubled to an anticipated 11,000+ encounters this year.
Boldt construction built the initial building and will be completing the $1.4 million expansion that will begin this fall and continue through the winter with an anticipated completion of Spring, 2022.
"We simply need more space", clinic manager Nikki Liedl recently shared. "We currently have three dentists in a space that accommodates two. The expansion will not only give our current dental team the room it needs, but we are also actively recruiting for a fourth dentist that will fit nicely into the new space. Our community health worker, who works with patients to remove barriers to care, is currently working in a closet, so a real office for her is part of the plan."
Along with these improvements the expansion will allow for an x-ray machine for patients receiving chiropractic care and a space for group therapy room for those working on recovery. The dental outreach team will also use part of the new space which will be nice as they are currently working out of an office separate from the main clinic. 
With the increase in space not only will NorthLakes be able to enhance the services that they already offer but will be poised for additional needs that the community may have.
"We always want to be able to respond to the needs of our community, and this expansion will put us in a great position to do so", said NorthLakes CEO, Reba Rice, "we are so proud of our staff and all they have been able to accomplish here in Turtle Lake in just the few years that we have been here."