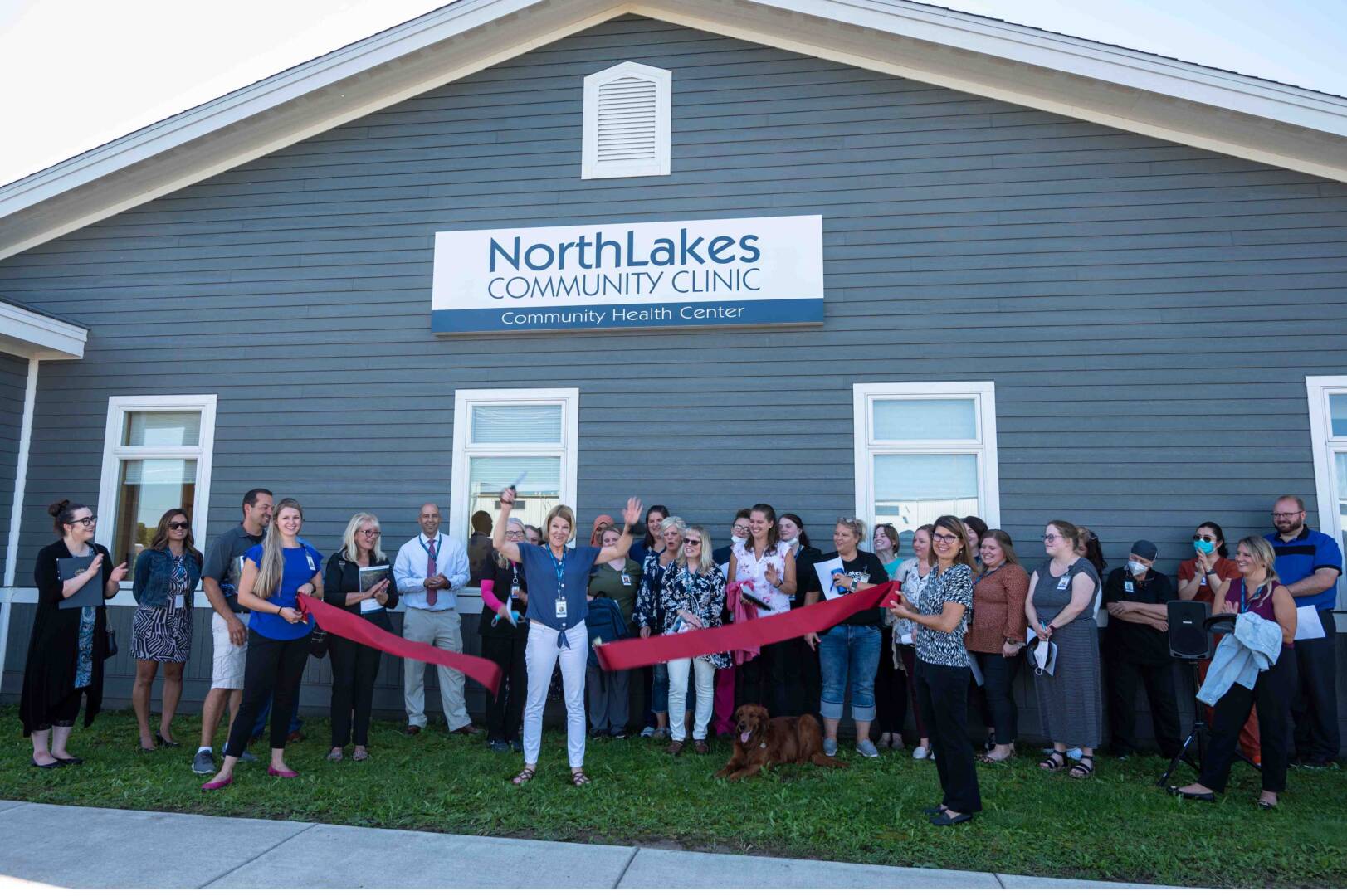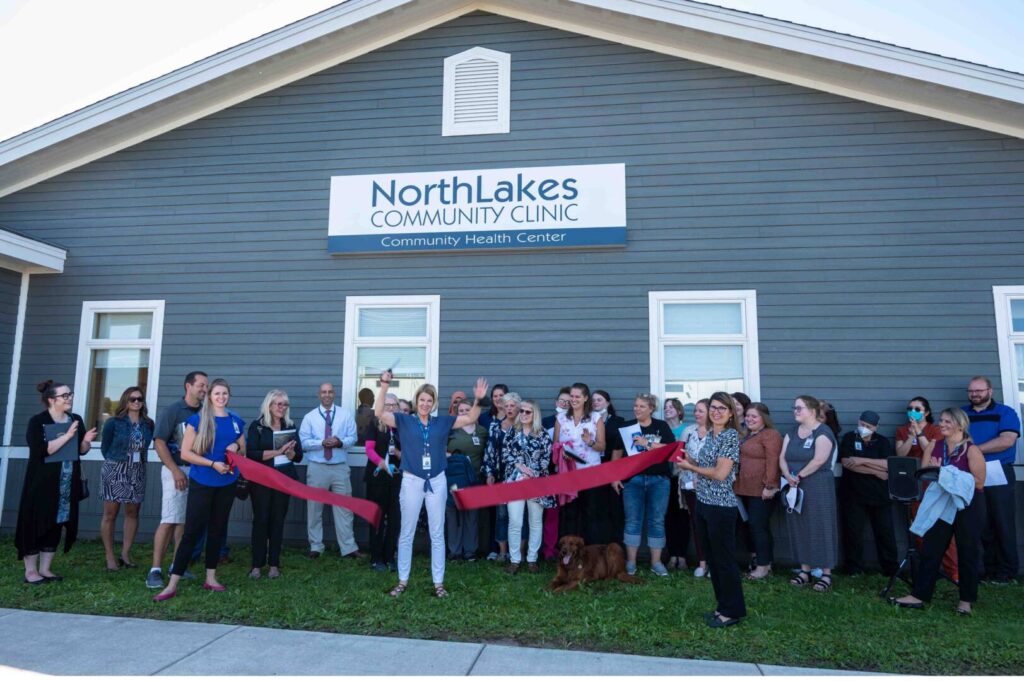 Turtle Lake, Wisconsin – NorthLakes Community Clinic recently celebrated the expansion of its clinic in Turtle Lake, adding 4,600 square feet of space. The addition includes a group therapy room and additional Behavioral Health and Recovery provider treatment rooms, enhanced space for chiropractic care including a digital x-ray machine, additional space to expand dental services and office space for support staff that provides care in the clinic and in local schools.
"This expansion helps us fulfill our mission of responding to the health care needs of communities with an integrated array of quality services and actively removing barriers to wellness," Clinic Manager Nikki Liedl told the gathered crowd which included State Representatives Gae Magnafici and Dave Armstrong, Anna Ringstad, Northern Wisconsin Regional Representative for US Senator Tammy Baldwin, and State Senate Candidate Romaine Quinn. 
Liedl continued by saying, "While we serve everyone, regardless of their ability to pay, our focus is on the Medicaid and uninsured population. At this clinic, 75% of our patients meet this criteria. This newly renovated space will allow us to grow our behavioral health and recovery program. We're also looking at adding medication assisted treatment in the coming year."
Chief Executive Officer Reba Rice informed those gathered that NorthLakes received significant assistance to make this expansion possible.
"Thank you to the funders who helped foot the bill for all of this work: The Otto Bremer Trust, The Fred C. and Katherine B. Andersen Foundation, The Mayo Clinic Foundation, and the ARPA (American Rescue Plan Act), funds from the Health Resources and Service Administration. We're extremely grateful for their support."
The construction work was done by the Boldt Company working off of the plans from architect Greg Strom.
In 2016, NorthLakes engaged in 4,000 appointments at its former location in downtown Turtle Lake. In 2021, at the current location without the expansion, they completed over 11,000.
In closing statements Liedl spoke of the future, "We're working through a few other ideas on increasing access to care in the Turtle Lake area that we aren't quite ready to announce yet… but stay tuned. It is safe to say, we aren't done growing yet."