NorthLakes is proud to partner with area healthcare organizations to provide mobile mammogram opportunities in three of our rural communities. This partnership provides our patients with affordable access to a mammogram closer to home. Right now, mobile mammogram services are available in Iron River, Minong, and Lakewood.
Patients can expect a digital mammography screening in a confidential manner. An order from your healthcare provider is not needed for these. 
Save the Dates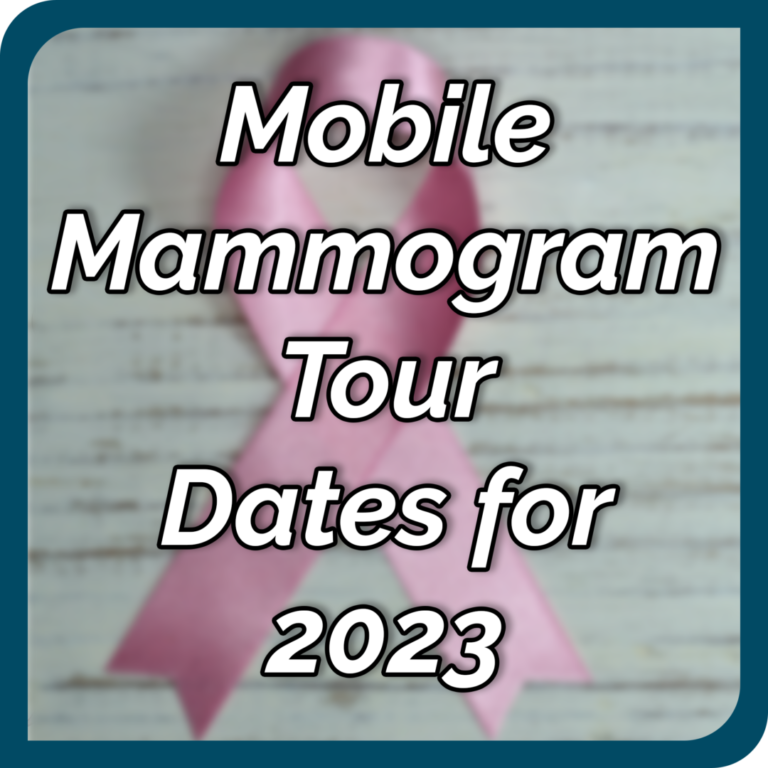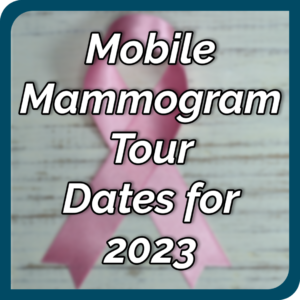 Listed below are the dates for these services. For your convenience, we've also made this 2023 Mobile Mammogram Tour information available in a print-friendly format with flyers for each community available for download in the sidebar of this webpage.
We're looking forward to seeing you complete this important health check-up in 2023.
Iron River
In Iron River, we partner with Marshfield Clinic to offer mammograms at the Iron River Community Center on a monthly basis. To schedule an appointment, please call them at (715) 221-6086 or (800) 942-3822. Request a NorthLakes Community Clinic – Iron River appointment. The dates in 2023 are:
January 18

April 6

May 31

July 5

August 7

October 11 

October 12
Lakewood
In Lakewood, we partner with the Aspirus Clinic to offer mammograms at our clinic there. Please call Aspirus directly at (715) 847-2550 to schedule your appointment. Request a NorthLakes Community Clinic – Lakewood appointment. Be prepared to provide the name of your physician or nurse practitioner, insurance information, and locations of prior mammograms. The dates in 2023 are:
January 11

April 20

June 1

August 10

December 7
If you're unable to afford a mammogram and would like information on assistance, please contact Rhonda Roberts at (715) 276-6321 ext. 9160 or her direct line is (715) 850-9160.
Minong
In Minong, we also partner with Marshfield Clinic to offer mammograms at our clinic there three times this year. Please call them at (715) 221-6086 or (800) 942-3822 to schedule your appointment. Request a NorthLakes Community Clinic – Minong appointment. The dates in 2023 are: