To respond to the health care needs of our communities with an integrated array of quality services and actively remove barriers to care.
These words drive the work that NorthLakes Community Clinic does daily. The mission, written by a patient-majority board of directors, pushes the staff to go beyond traditional healthcare service delivery to serve patients throughout northern Wisconsin.
Founded in 2008, the Lakes Community Health Center was incorporated in Iron River to serve Ashland, Bayfield and Iron counties. It quickly doubled in size when North Woods in Hayward and Minong merged to create NorthLakes Community Clinic. Today, nearly 25,000 patients are served at NorthLakes' 14 clinics in 12 communities throughout northern Wisconsin. In addition, the clinic's outreach efforts by offering the state's largest seal-a-smile dental program, dental outreach at Nursing Homes, WIC offices and daycares, and a school based behavioral health program reach an additional 23,500 people.
Responding to Community Needs:
"Our growth was fast and furious but a direct response to community needs," says NorthLakes Community Clinic CEO Reba Rice. "We recognize that a lot of folks do not have access to basic services so anytime we go into a new community, it is only after we've determined the community wants us there. Our region has limited resources so we want to make sure we are not duplicating efforts and serving as many people as possible."
As part of this process, careful consideration is taken into what services are offered in each community.  This is done by talking to community stakeholders, listening to patients and board members, establishing a community advisory committee and doing an assessment of services currently available within the community.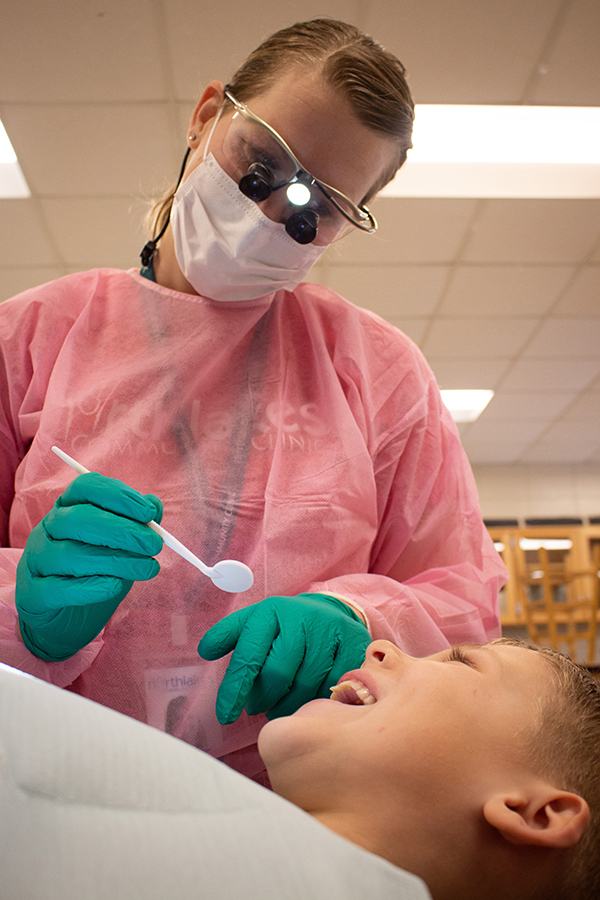 As a federally qualified health center, the focus is providing primary care to everyone, regardless of their ability to pay. Primary care takes a comprehensive and preventative look at one's health. This includes medical, chiropractic, dental, behavioral health counseling including substance use disorder and recovery services, optometry, psychiatric services, pediatric speech and occupational therapy and prescriptions for patients.
These services are available to everyone in the community, regardless of their insurance status. There is also a sliding fee scale program to assist those who qualify. The exception to this is where demand far exceeds capacity at which point we work with the patient to find them access through a partner. For example, in Ashland, children on Medicaid receive priority status to receive dental services because NorthLakes is one of the only providers that accepts Medicaid for dental. These limitations are difficult decisions to make but are critical to increasing access for individuals.
"Anytime we prioritize patients it is a direct response to being overwhelmed with demand for services," Rice says. "In the case of dental, there is a major statewide shortage of dentists and limitations on dental practices accepting Medicaid. We recognize that we may be the only choice for these individuals so we want to ensure we provide as much access as possible to these folks. At the end of the day, access is our mandate and we take that very seriously."
Responding to Individual Needs: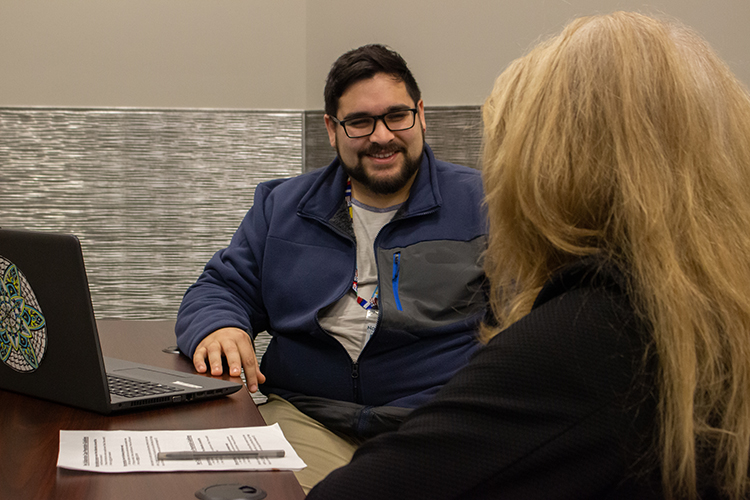 NorthLakes recognizes that opening up appointment slots in rural communities is only part of the access issue.  One distinct position you'll find at NorthLakes is Community Health Workers. These folks collaborate with people to navigate both social and health services.  This might include helping people apply for health insurance, arranging transportation to appointments, or enrolling them in prescription assistance programs.  Equally as important, these individuals also work to identify barriers to services when people are not showing up for appointments and re-engage people in their care.  They talk with people about their social supports and level of stress, and assess relationship safety, referring to supports as appropriate.  These folks also offer culturally appropriate information and education, and can also connect people with programs and resources, helping people navigate complex systems.
"If we are going to achieve our vision of healthy, prosperous, engaged communities where everyone thrives, we must go beyond providing quality clinical care," Rice says. "Our patients and community deserve more.  They deserve to feel safe and have their basic needs met along with having access to the resources they need to thrive. While we cannot achieve all of this alone, we are committed to addressing the social drivers of health to create real and sustaining change in the health outcomes of folks in northern Wisconsin."