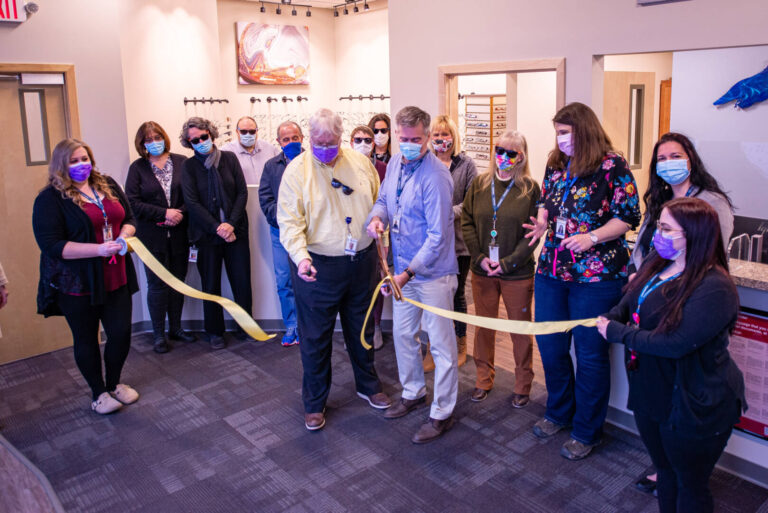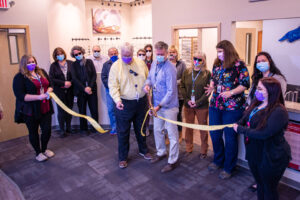 Ashland, WI – A ribbon cutting was held today to mark the move of NorthLakes Community Clinic – Optometry to the Ashland Downtown Clinic. The move means all Ashland services are now located in one centralized location for patients.
"A core component of our mission is to respond to the needs of our community with an integrated array of quality services," says NorthLakes CEO Reba Rice. "By consolidating all of our services into one location, we can better serve the whole patient more efficiently and more conveniently for our patients."
Optometry is just one of the many services that NorthLakes offers in Ashland. Others include medical and obstetrics, dental, chiropractic, behavioral health, recovery, and pediatric occupational and speech therapies. Patients also have access to prescriptions and our health and wellness supports which include our patient financial advocates, community health workers, peer support specialists and certified application counselors. The goal – a comprehensive suite of services that treats the whole person regardless of their ability to pay.
"This has been years in the making," Rice says. "We initially started in Ashland with a focus on providing dental services for kids. Over the years, we've continuously grown to respond to the needs of the Ashland area. This move is just one more step in fulfilling that larger vision of meeting patients' needs."
The Ashland Downtown Clinic is located at 300 Main Street. To learn more or to set up an appointment call (715) 685-2200 or visit our website at nlccwi.org.