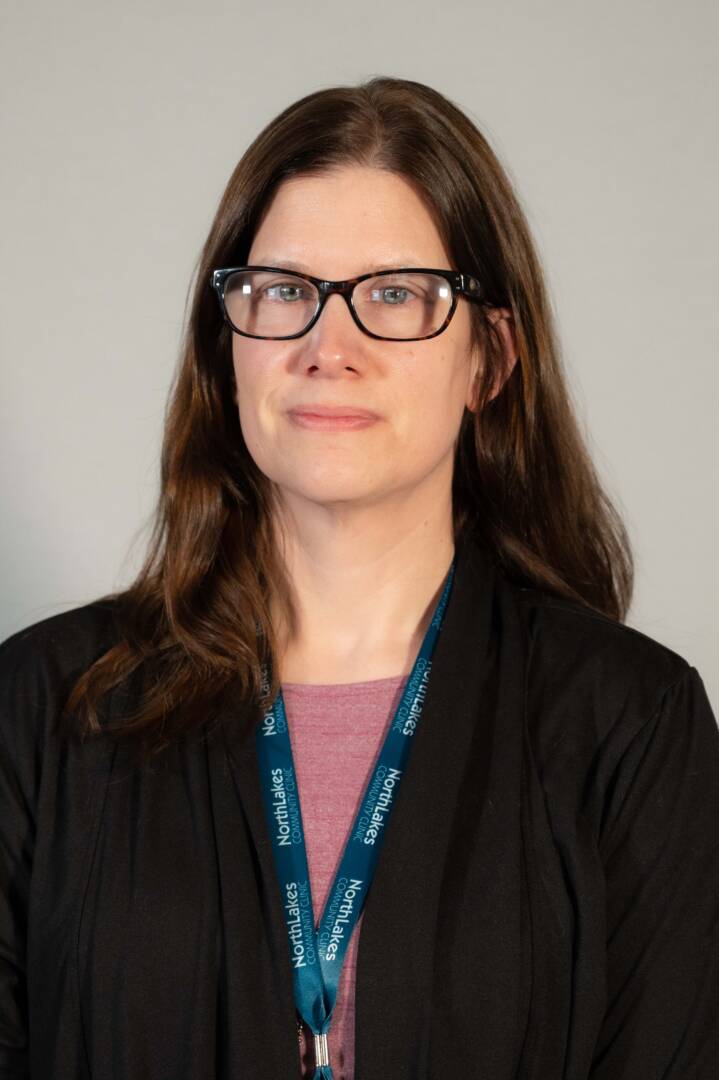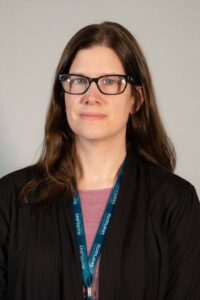 Elizabeth Kallio has joined the behavioral health and recovery team of providers at NorthLakes Community Clinic – Ashland. She brings her training and experience as a behavioral health therapist and substance use disorder therapist to provide treatment. She's currently accepting new patients.
Elizabeth earned her Bachelor of Arts in English from the University of Minnesota-Twin Cities and her Master of Science in Vocational Rehabilitation from the University of Wisconsin-Stout.
Prior to coming on board with NorthLakes, she provided her skills to Ashland County Health and Human Services and New Horizons North. 
Elizabeth approaches care with her patient in mind. "My hope is that you will feel listened to and that I am meeting you where you are at," said Elizabeth.  "The first time we meet will involve a lot of getting to know where you have been, where you are now, and where you would like to be. Sometimes, it can be hard to answer so many questions, but it helps to figure out the next steps and what is important."
She explained that as sessions continue, "I strongly believe in a person-centered approach and finding out what has worked and not worked in the past. Looking at the reasons for wanting to be in recovery and how to keep recovery going, recognizing that it is a marathon and not a sprint."
In her free time Elizabeth enjoys walking, hiking, spending time with family and traveling/exploring.
To learn more, or to schedule an appointment contact NorthLakes Community Clinic – Ashland by calling (715) 685-2200 or visit nlccwi.org.