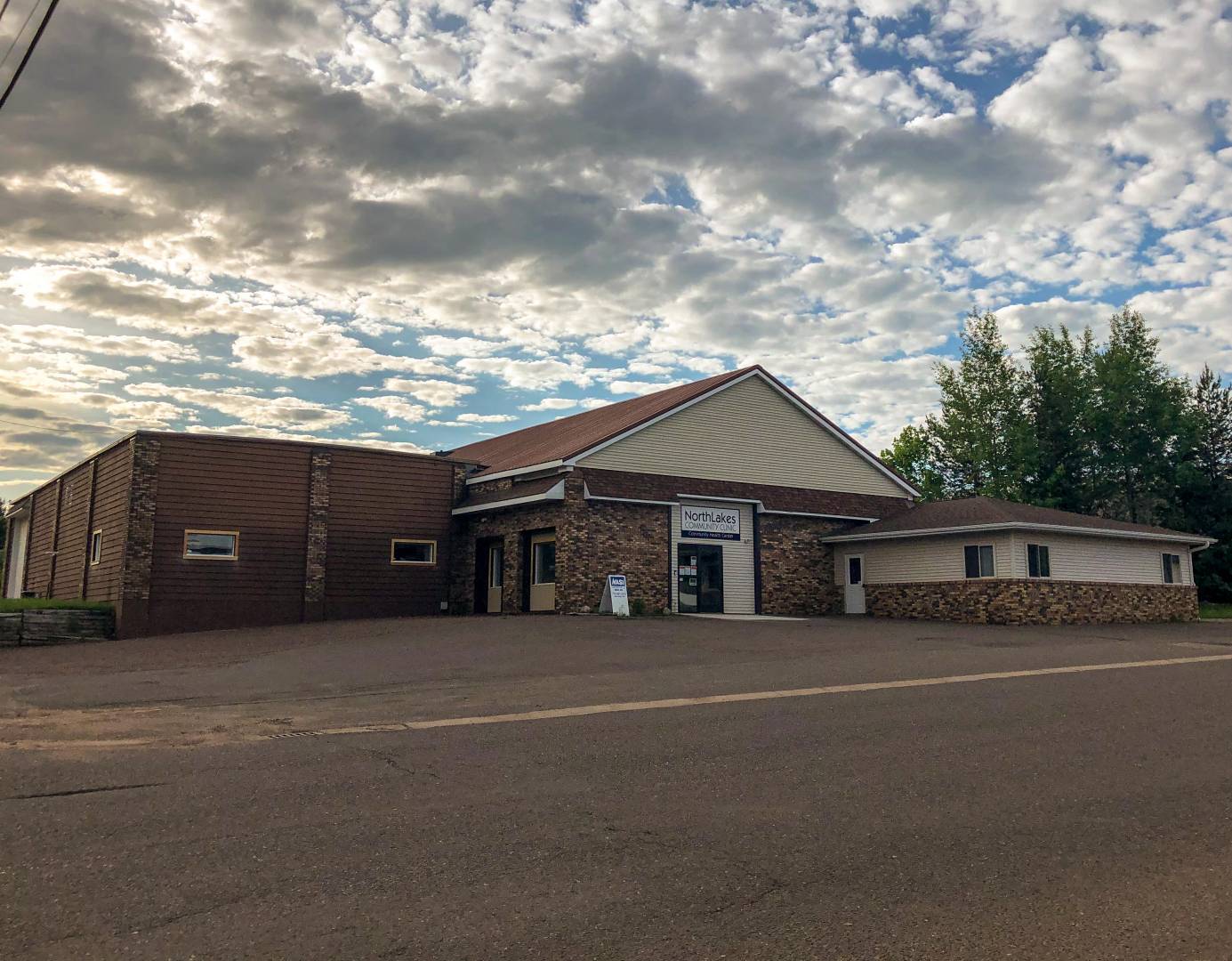 Hurley, Wisconsin—NorthLakes Community Clinic-Hurley is moving to a new location on May 1 to respond to the growing needs of the community. The clinic which is currently located at 210 5th Avenue North will re-open at 115 5th Ave. North.
The move is in anticipation of an expansion of services this summer. The clinic currently has behavioral health, chiropractic care and health and wellness supports. When construction is completed this summer, the clinic will have an additional behavioral health therapist, chiropractic care, dental, and health and wellness supports. The expansion is in response to the overwhelming support and needs for a community health center in the Hurley area.
The clinic first opened in mid-June 2019 with behavioral health services, primarily in the schools, and limited chiropractic. By fall, an additional behavioral health therapist had started and there was an increase in chiropractic services. By December, the clinic saw 145 patients with 80 percent either on Medicaid or uninsured.
"We heard early on from the Hurley community that additional services were needed so we secured a larger location as soon as one became available," says Reba Rice, CEO of NorthLakes Community Clinic. "COVID-19 delayed our move for approximately one month but we're still moving ahead on our expansion plans to provide additional services in-clinic when the pandemic passes. In the meantime, we've ramped up our virtual visits that we hope patients will access while remaining safe at home."
Currently, the clinic is offering urgent emergency/acute chiropractic care in-clinic. There is also the option of scheduling a virtual behavioral health or chiropractic appointment that can be completed on the phone or via video. Lastly, Community Health Workers (CHW) are available to meet with individuals virtually as well. CHWs can help you address barriers to care such as enrolling in insurance, accessing services while practicing social distancing, issues related to COVID-19, and connecting you to NorthLakes Community Clinic or other other area providers. To access any of these services, please call the clinic at (715) 329-1288 or (888) 834-3441. To learn more about our virtual visits and other information surrounding Covid-19, please visit: https://northlakesclinic.org/covid-19-updates/
NorthLakes is also accepting donations to assist with clinic renovations and some of the unanticipated costs associated with COVID-19. As a safety-net clinic, every dollar donated is an investment in improving the overall health of Hurley. If you are interested in making a charitable contribution, please visit: https://northlakesclinic.org/donate/ or email Madelaine Rekemeyer at mrekemeyer@nlccwi.org.