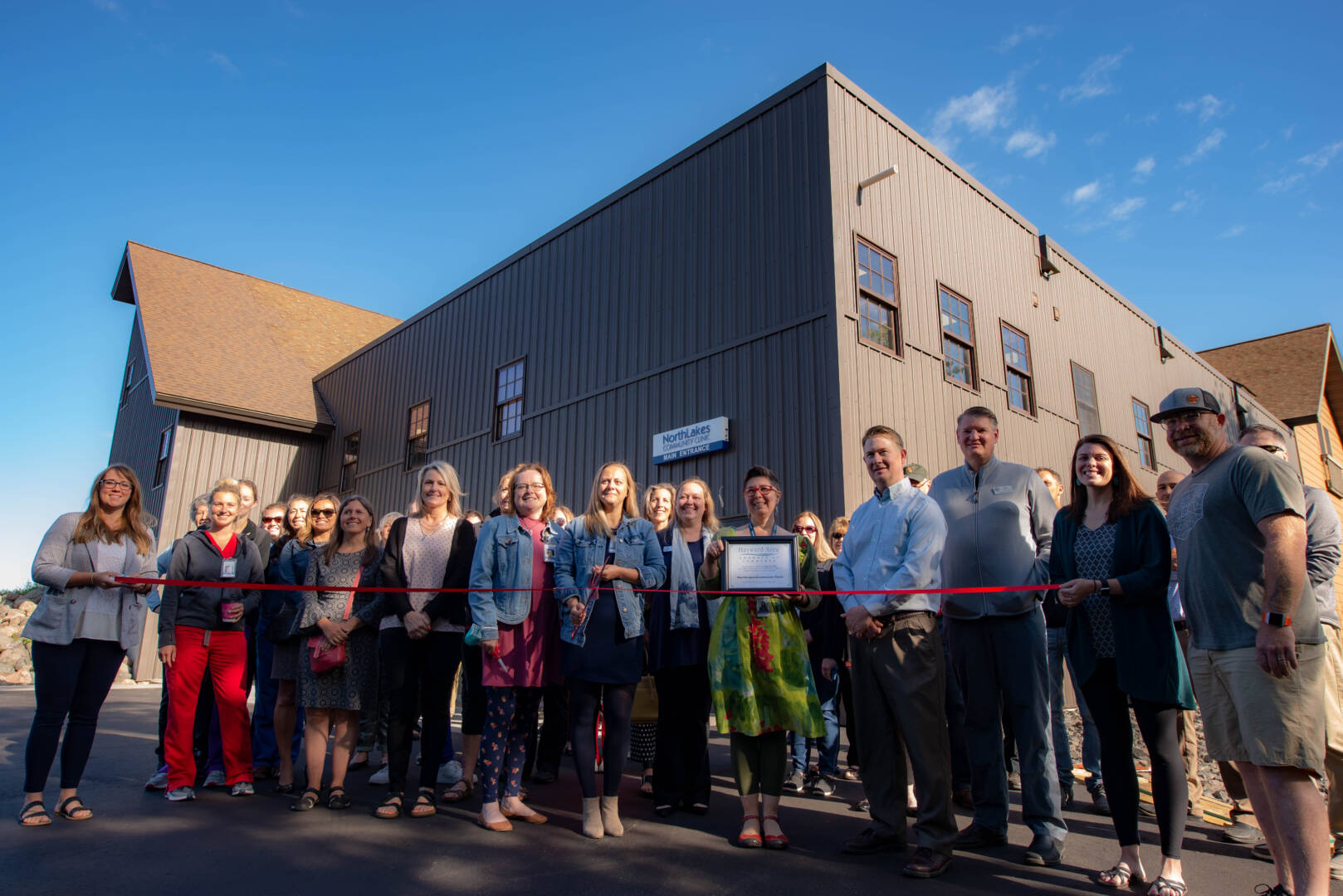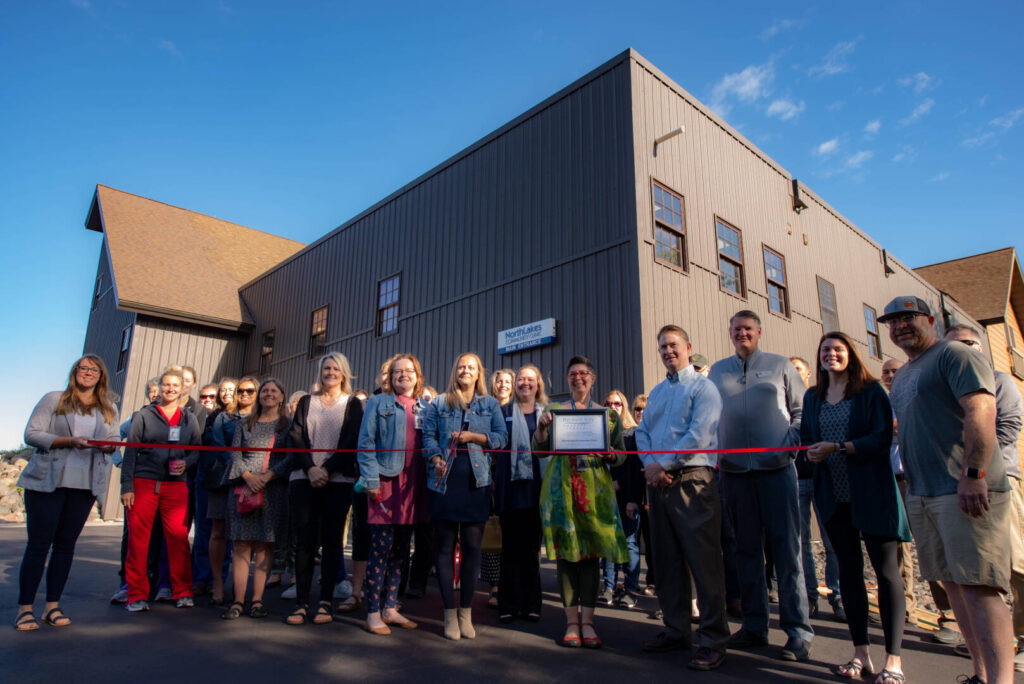 Hayward, Wisconsin–Local, state and federal representatives were on hand to witness the grand opening of NorthLakes new and expanded clinic in Hayward. The $2 million project added 8,000 square feet of new clinic space and renovated 5,000 square feet in the building that NorthLakes acquired in 2017. The transformation puts all of NorthLakes services in Hayward in one location. This makes the integration of all of the services much easier for both patients and all of the staff working to provide care. Integration is something that NorthLakes continually strives for.
NorthLakes CEO Reba Rice had this to say about the expansion: "We have grown so much in the past six years and added tons of services, including behavioral health and recovery and chiropractic and psychiatry," Rice said, "and, so, you know, what was two clinics offering primary medical care and general dentistry is now a multidisciplinary team. In the past six years, we've really transformed from two separate practices to one very large, very diverse, multi-disciplined team, which just prepares us to provide such wonderful wraparound services for our community."
On hand for the ribbon cutting which took place on Tuesday, June 22 included representatives from Senator Tammy Baldwin's office, Congressman Tom Tiffany's office, and the Hayward Area Chamber of Commerce.
A large part of the funding of the $2 million project came from a loan guarantee from the United States Department of Agriculture (USDA) Wisconsin Rural Development.
"Rural Development strives to ensure that quality healthcare is available to all rural citizens," Acting State Director Michelle Wallace said. "We are proud to partner again with NorthLakes to enhance healthcare in the Northwoods."
The majority of the work on the build and the renovation was done by Silver Maple Construction from Iron River.
The Clinic is located in the business park in Hayward at 15954 Rivers Edge Drive and can be reached at: (715) 634-2541.