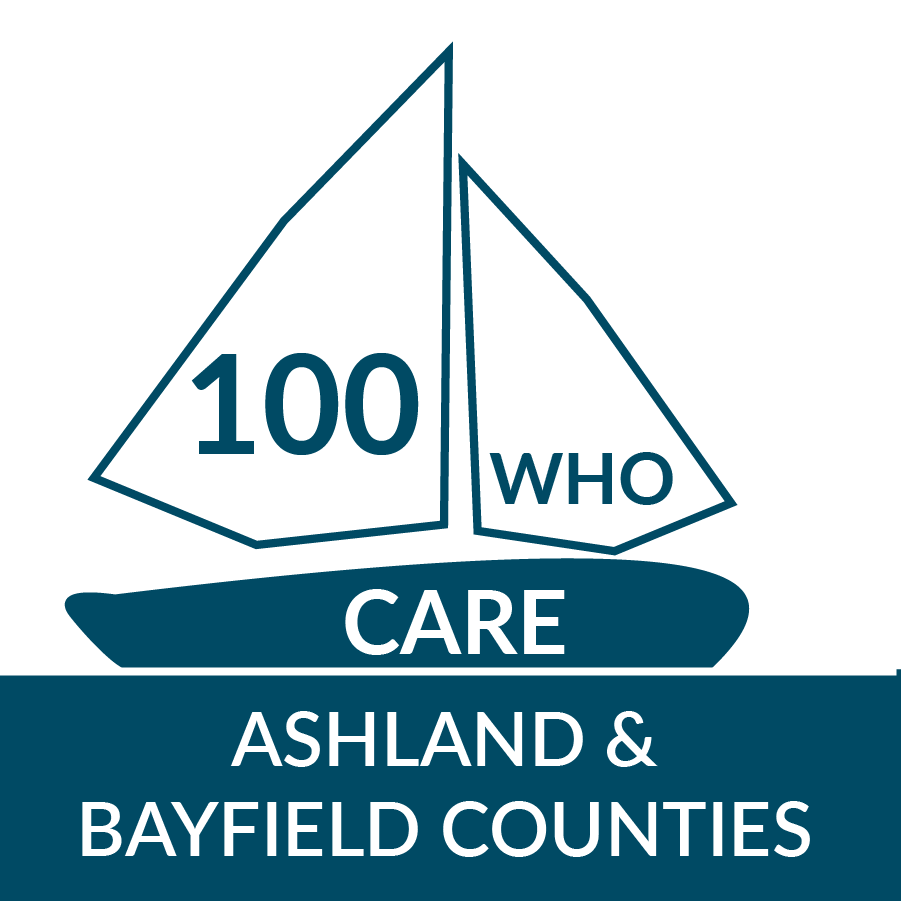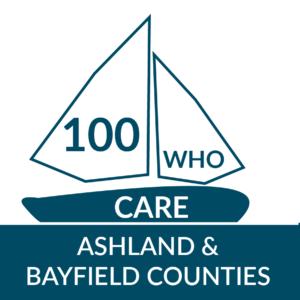 On July 18, 2022, NorthLakes Community Clinic hosted its inaugural 100 Who Care Ashland & Bayfield Counties meeting. 
The 100 Who Care Ashland & Bayfield Counties awarded $10,000 to New Day Advocacy Center. The BRICK Ministries, PFLAG Washburn and New Day Advocacy Center were the top three nominated social services organizations by the 100 Who Care members. 
At the event, each organization presented for five minutes, allowing the members to learn more about their work and ask questions. After their talks, paper ballots were distributed, votes were counted and New Day Advocacy Center was chosen by a very slim margin. 
We are 100 members strong, so we are officially the 23rd 100 Who Care Alliance in the state of Wisconsin. The alliances are based on a simple concept of a giving circle. One Hundred members come together; pool their dollars; decide together where to give the money, and learn collaboratively about their community's needs. 
Here are other details of our 100 Who Care chapter. We'd be delighted if you join us! 
One hundred people or small groups commit to working together to learn about and support the non-profit organizations that are making our community better.

The time commitment is four meetings in a twelve-month period. The financial commitment is $100 per meeting or $400 a year.

There will be two live meetings and two virtual meetings annually.

All members or small committees will nominate one non-profit in each of the three broad categories; arts, environment, and social services. (See nomination forms)

Members choose which organization has the best presentation and cause by a vote of the members present. The winning organization is announced immediately.

All checks are written directly to the organization with the most votes.
The collective giving with 100 members donating $100 each is $10,000
NorthLakes Community Clinic undertook the 100 Who Care community investment with the underlying principle contained in the saying, "We All Do Better When We All Do Better".  NorthLakes refers clients to other nonprofits for resources and collaborates with many neighboring organizations to support community members. The January 2023 meeting will feature three NorthLakes Community Outreach Programs. 
The next 100 Who Care meeting is Monday, October 17 from 5:00-7:00 pm at the Harborview Event Center in Washburn.  We will start the social hour at 5:00 pm with the actual program starting at 5:30 pm.  All are invited however only members may vote. The top three organizations in the category of environmental/animal care/gardens/recreation nominated by the members will be presenting for five minutes and one nonprofit will receive $10,000 from the 100 members.  
 Are you interested in learning more and being a part of this movement that makes a big impact in the work of our local nonprofits? If so, please contact Madelaine Rekemeyer at mrekemeyer@nlccwi.org or text 651.792.5534.
NorthLakes Community Clinic Staff: Reba Rice, CEO; Madelaine Rekemeyer, Director of Development; 
Steering Committee: Ed Brunner, Carol Fahrenkrog, Ruth Goetz (Co-Chair), Kathy Grafsgaard, Mary McPhetridge, Ashley Moore(Co-Chair) Elizabeth Seefeldt, Kerri Trubachik