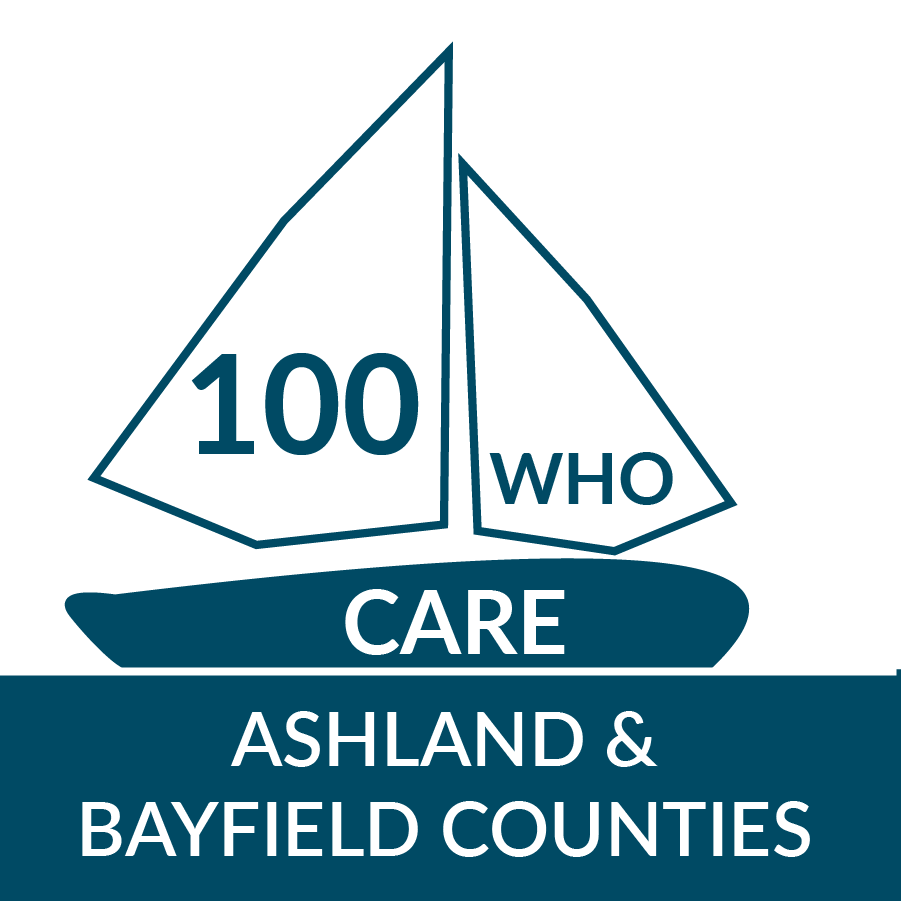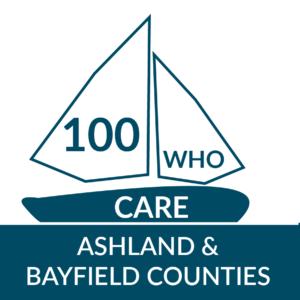 NorthLakes Community Clinic is launching a 100 Who Care Chapter supporting Ashland & Bayfield Counties. The 100 Who Care Alliances are based on the simple concept of a giving circle. 100 members who come together; pool their dollars; decide together where to give the money, and learn about their community's needs and resources.
Here are the details of our 100 Who Care chapter. We're asking you to join us!
One hundred people or small groups commit to working together to learn about and support the non-profit organizations that are making our community better.
The time commitment is four meetings in a twelve-month period. The financial commitment is $100 per meeting or $400 a year.
There will be two live meetings and two virtual meetings annually.
All members or small committees will nominate one non-profit in each of the three broad categories; arts, environment, and social services. (See nomination forms)
The two live meetings consist of a welcome and social time, three 5-minute presentations by local non-profits including Q&A, the vote, the presentation of checks to the winning organization, and the drawing of the 3 candidates for the following quarter's meeting. There will be two virtual meetings as well.
Members choose which organization has the best presentation and cause by a vote of the members present. The winning organization is announced immediately.
 All checks are written directly to the organization with the most votes.
The collective giving with 100 members donating $100 each is $10,000.
NorthLakes is investing the in-kind talent of three of its staff members in the creation of this chapter. We are making this community investment because we believe that we all do better when we all do better. We refer clients to other non-profits for resources and collaborate with many neighboring organizations to support our community members. And, we also need financial support for our own community services programs. So, at one of the quarters' presentations, NorthLakes will present three of its community service programs for the support of the members. Other than that quarter, NorthLakes will not be included in the presentations.
There are currently twenty-two 100 Who Care Alliances in Wisconsin. Please help make this happen in our communities. This collective way of giving enables you, as a donor, to increase your overall impact and knowledge, have fun and connect with the local community. Also, members get to hear inspiring stories of organizations that work every day to make this beautiful area a better place to live for everyone.
If you are willing to join us in this effort to support our community services in real-time and tangible ways, we ask that you fill out and scan, email, or snail mail two forms also found on this website. One is a commitment form and the other is a nomination form.
If you have any questions, don't hesitate to call Madelaine Rekemeyer, Development Director at (651) 792-5534.
Thanks for caring!