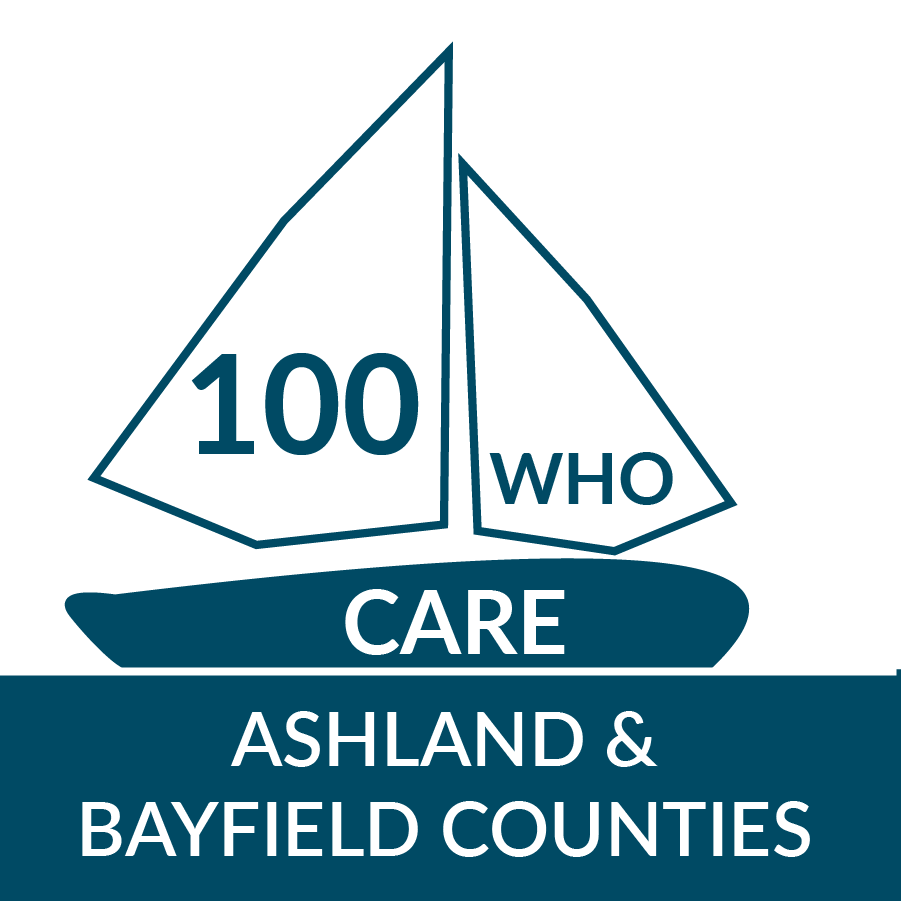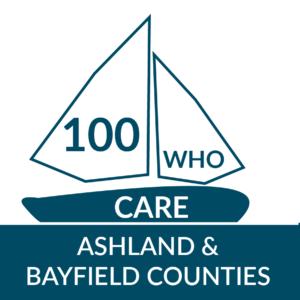 In today's world, we are all busy but inherently we want to help others. We lack the time to learn about the various local nonprofits and their work. We also want our donation to make an impactful difference with a nonprofit organization's work. Fortunately, there is a new trend in philanthropy called a giving circle. A giving circle is formed when individuals come together and pool their dollars, decide together where to give the money and learn collaboratively about their community's needs.  This is the philanthropic model of the 100 Who Care Alliance and the model adapted by NorthLakes Community Clinic to help their neighboring nonprofits who support their work in removing barriers to well-being and assist the community at large. 
NorthLakes created a giving circle of over 114 members in Ashland and Bayfield Counties. In addition, we are working with neighbors in Sawyer Community to launch a giving circle there.
At the October event of 100 Who Care Ashland & Bayfield Counties, Superior Rivers Watershed Association (SRWA) was chosen to receive the collective funds of $11,400. This gift was made possible by the 114 members each donating $100.  The funds will be used by SRWA to provide water quality monitoring, watershed action planning, watershed restoration, and water quality education and outreach throughout Ashland and Bayfield Counties.  
At its inaugural event in June, there were 102 members, thus $10,200 was awarded to the member chosen New Day Advocacy Center. As of today, the 100 Who Care Ashland & Bayfield Counties have contributed $21,600 at our two events. The collective giving with 100 members donating $100 each is $10,000. The more members, the larger the collective gift to the chosen nonprofit. The giving circle model amplifies the individuals' donation of $100 to a larger collective gift enabling the nonprofits to respond and create impactful change and civic action.   
Here are other details of NorthLakes Community Clinic's 100 Who Care chapters. We'd be delighted if you join us by being a member in one or both of the giving circles; 100 Who Care Ashland & Bayfield or 100 Who Care Sawyer County.
• One hundred people or organizations working together to learn about and support the non-profit organizations that are making our community better.
• The time commitment is four meetings in a twelve-month period. The financial commitment is $100 per meeting or $400 a year.
• There will be two live meetings and two virtual meetings annually.
• All members nominate one non-profit in each of the three broad categories; arts, environment, and social services. (See nomination forms on right-hand side of this page).
• Members choose which organization based on their 5 minute presentation followed by a question and answer period. After the three organizations' presentation, the members at the event vote. Proxy voting is available. The organization that receives the most votes is announced that night.
• All checks are written directly to the organization with the most votes.
NorthLakes Community Clinic undertook the 100 Who Care community investment with the underlying principle contained in the saying, "We All Do Better When We All Do Better".  NorthLakes refers clients to other nonprofits for resources and collaborates with many neighboring organizations to support community members. One of the four events for both Ashland & Bayfield Counties and Sawyer Counties will feature three NorthLakes Community Outreach Programs. 
 Are you interested in learning more and being a part of this movement that makes a big impact in the work of our local nonprofits? We are looking for 100 Who Care members and steering committee members.  If interested, please contact Madelaine Rekemeyer at mrekemeyer@nlccwi.org.
NorthLakes Community Clinic Staff: Reba Rice, CEO; Madelaine Rekemeyer, Director of Development; Mary Kachinski, Manager of Executive Projects
Steering Committee: Ashley Moore (Chair) Ed Brunner, Carol Fahrenkrog, Ruth Goetz, Kathy Grafsgaard, Elizabeth Seefeldt, Kerri Trubachik (Comptroller)